Jeff offers affordable, accessible coaching to anyone who is looking to make positive changes in their life.
His gentle, humorous approach has been appreciated and found to be effective by clients from all walks of life, especially creative people and those who feel out of place in conventional work environments. He loves his work and is passionate about helping people to find work they enjoy as much as he does.
His life coaching experience dates back to 2003 when he coached on the Landmark Education Self Expression and Leadership Programme and in 2010 he completed the Elliot Griffiths diploma in Life, Executive and Business Coaching at the Iron Mill Institute in Exeter.
Two contrasting case studies
Susan (not her real name) a single mother came to me for coaching after her two daughters had grown up and left home. She had been doing an administrative job for many years just to pay the bills, had recently given this up and started another one which she felt unsuited to and had left after the first day. She was now unemployed with no real purpose and no idea of what she wanted to do with the rest of her life. We explored her interests, passions and dreams, which included her love of gardening and working outdoors. This led to her finding a horticulture course at the local college which she needed to get funding to pursue. With my support she applied herself to the task of applying for funding, going through the interview process and enrolling on the course. Three years on she has completed the course and secured her perfect gardening job at a residential centre for people with learning disabilities.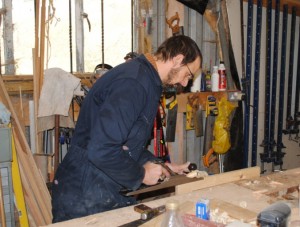 John (not his real name) was working as a retail manager for a large fashion chain, a job which involved long hours, working six or seven days a week and left him drained and with little time to spend with his wife and family. He had good manual skills a love of craftsmanship and a dream to work as a self employed carpenter but wasn't sure whether this was realistic or how to make the transition. We quickly came to the conclusion that his current workload was too demanding to allow him sufficient time or energy to even start exploring his dream and that a transitional job would be the best way to move forward so that he could retrain and start his new career. After only two coaching sessions and using exercises I gave him he had given in his notice, obtained part time employment in a friend's business and enrolled on a day release carpentry course.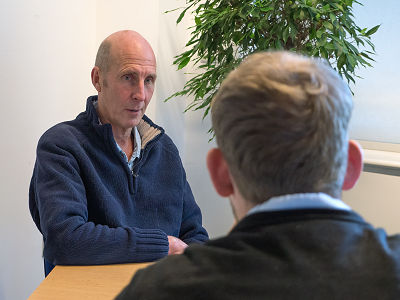 'Life coaching with Jeff was a truly positive, transformative experience. Coaching sessions have enabled me to reflect on what I really want to accomplish and then to develop a strategy by which to work towards achievable goals.'
'I have found life-coaching a very valuable experience in helping to uncover and shape what I want to do in my life. With Jeff's guidance and support I have begun to make big changes in a relatively short space of time and am looking forward to establishing a more fulfilling career.'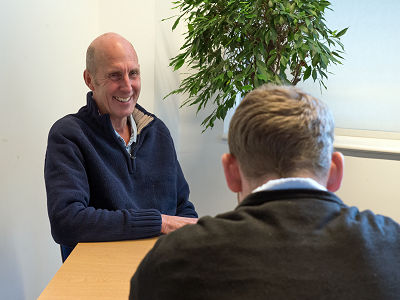 'I felt my confidence growing with each meeting and I fully believe that our time together has absolutely made a positive impact on me and my family – and for that I cannot thank him enough.'